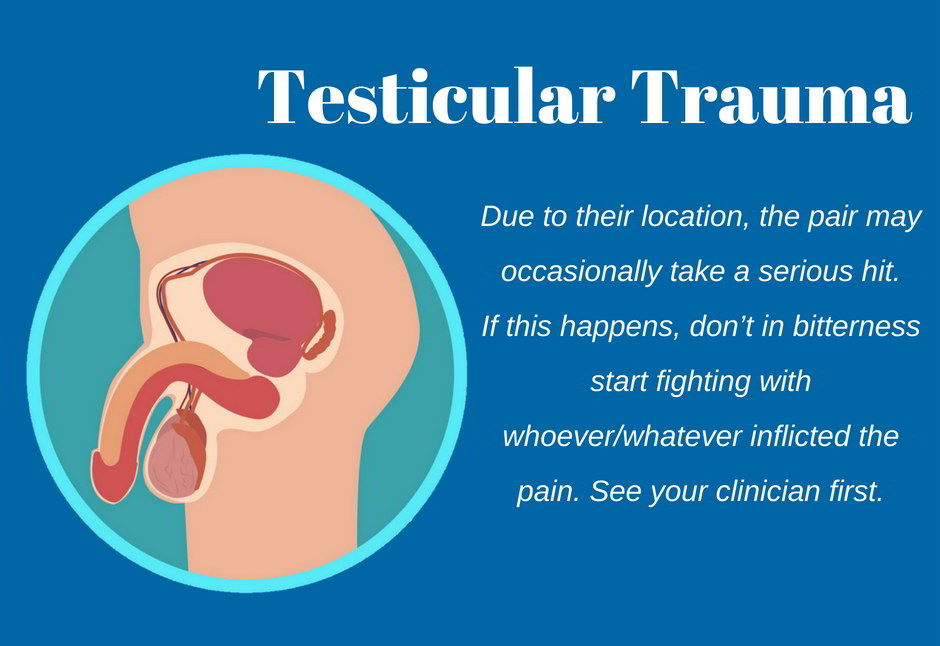 Common Conditions Affecting the Testis: Testicular Trauma
By Dr. Wambugu J. M. MBChB
Due to their location, the pair may occasionally take a serious hit. If this happens, don't in bitterness start fighting with whoever/whatever inflicted the pain. No. First, see your clinician, so as to ensure that everything is okay.
Finally brethren, heat, and friction are enemies to thy golden pair. That is why they're located down there where there is free air and temperatures are lower than normal body temperature. So, kindly resist tight pants, keep off heated sauna baths, and don't spend lots of time by the fireside.
The famous preacher and televangelist Joyce Meyer says 'I believe the greatest gift you can give your family and the world is a healthy you'. Happy Men's Health Month.
Dr. Wambugu J. M. MBChB, Outspan Hospital